Reliability Training Courses
High Quality Mentoring and Training Courses
Spartakus Technologies provides top-notch training to elevate your learning journey from a beginner to an expert level. Whether you're just starting out, are aiming to bridge knowledge gaps, or are ready to further advance your skills, we are here to empower you with the necessary expertise and proficiency to successfully implement and lead reliability initiatives at your site.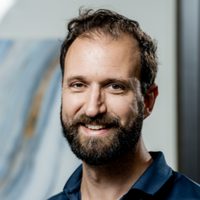 INSTRUCTOR
Yoann Urruty
10 years training experience
Over 1,000 experts trained
Co-creator of Spartakus APM
CMRP Senior Reliability Engineer
Our most popular training:
Maintenance Strategy Optimization Workshop
In this workshop, we will learn how maintenance teams can define the right task to be done at the right time, the right way by the right person.
We will alternate theoretical content with a practical exercise in a dedicated software for a conveyor that has poor maintenance strategies.
Objective
Review the Maintenance Strategies definition process to increase the reliability of your equipment and lighten your work management daily.
Target Audience
Maintenance supervisors, reliability engineers and specialists, plant managers.
Duration
2 - 3 days
Syllabus
Background
Preventive maintenance and its challenges
Preparation for the exercise
Visit, photo taking of targeted equipment
Decomposition of equipment
The challenge of failure modes
What to do with existing preventive tasks?
Eliminate existing tasks
Optimization of remaining tasks
Further optimization of remaining tasks
Risk analysis of uncovered failure modes
Adding tasks
Final validation of the maintenance plan
Process performance indicators
Creation of maintenance routes
Successes/failures and advice
CMRP Training and Workshop
This 4-day training covers the breadth of knowledge in maintenance and reliability as defined by the SMRP (Society for Maintenance and Reliability Professionals) and offers a good balance between theoretical courses and practical workshops.
Objective
The participant will gain an in-depth understanding of reliability and maintenance management, as well as asset performance. They will also learn how best practices can be applied. The participant will be able to compare his skills with world class standards.
Target Audience
Engineers, technicians, reliability specialists, supervisors, planners, maintenance managers, production managers, plant managers
Duration
4 days
CMRP
Accelerated preparation
Syllabus
Creation and implementation of an efficient strategic plan & performance measurement
Environmental and safety risk management
Communication with different actors
Change management of processes and equipment, in accordance with laws and world class standards
Development of the organizational structure
Work identification, validation and approval
Prioritization, planning, scheduling and execution of work
Establish a reliability plan for new and existing equipment with cost justification
Documentation, analysis, follow-up of the work and performance measurement
Effective use of information technologies
Work Management Simulation
Through the game, the participants are led to understand how each employee in an organization has a role to play in the path to reliability.
Objective
The participant will be able to understand and apply the reliability process in his or her work environment. The participant will learn to organize and assemble a strategy that takes any program to the next level.
Target Audience
The Reliability Simulator is an awareness activity that affects everyone involved in maintenance and leads to a new vision and willingness to change for the better.
Duration
1 day
-80%
Reactive maintenance
Syllabus
Simulation of a real maintenance process
Establishing a planning organization
Applying LEAN to everyday maintenance
The impact of a support system on job productivity
Measuring and capturing business productivity
Daily planning and weekly dispatch
Defining Planning Gaps: Comparison of Planned vs. Actual Outages
Work Prioritization: Overview
The impact of reactive maintenance on planning & scheduling
Developing an effective information history
Developing a work management strategy
Executive Training - Reliability Workshop
At the end of the workshop, the participants will have a good understanding of the current state of the plant reliability processes currently being deployed at the site.
They will understand the gap between the current state of the plant and optimal state, connected to a benefit analysis, to prioritize an action plan and close the gap.
Objective
The participant will gain the understanding of the necessary elements that need to be put in place to have a reliable and sustainable plant.
Target Audience
Industrial plant executives, industrial plant managers, operation managers, maintenance managers, reliability specialists
Duration
1 - 2 days
Reliability
Accelerated knowledge
Syllabus
Reliability for industrial production
The impact of reliability on the financial results, on safety and sustainability
What are the 7 elements that all reliable plants have in common
Business case for reliability, what is the opportunity for your specific plant
Process that needs to be implemented and synergies that are essential for success
Leading and lagging key performance indicators
Reliability assessment workshop
Self-assessment of the reliability maturity at the plant
Gap analysis and prioritization of a possible action plan
Spartakus Technologies offers comprehensive training for all skill levels, from beginners to experts, in the field of reliability engineering. Our mission is to empower individuals with the knowledge and proficiency needed to implement and lead reliability initiatives effectively. We provide foundational training for beginners, advanced courses for those looking to bridge knowledge gaps or enhance their skills, and ensure our content remains up-to-date with industry advancements. With Spartakus, you can confidently take charge of reliability initiatives at your site, driving efficiency and success.