Get the big picture
Reliability professionals take care of so many things, from preventative maintenance prioritization to planning inspection routes.
Spartakus APM takes the load off your shoulders by giving you in-depth analyses of your factory's health, along with a tailored package of features.

A Factory in your Pocket
With cross-platform compatibility and offline access, use Spartakus APM for remote inspection routes on all your devices.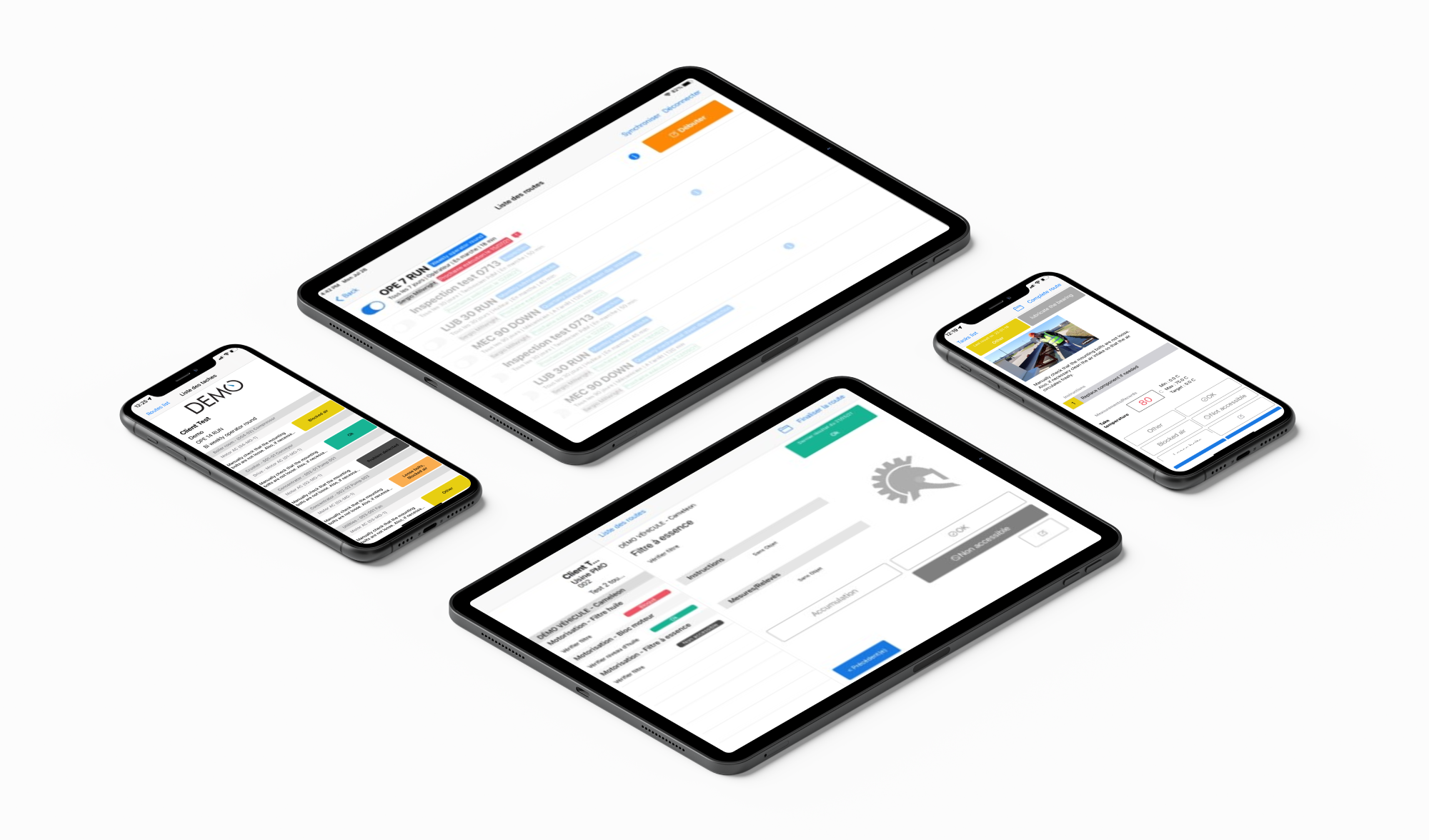 Compatibility
iOS iPhone 8 +
iOS iPad
Android phones
Android tablets
Monitor what matters
Our available predictive and preventive technologies include detailed reporting and customized failure codes, observations and recommendations.
Spartakus: Integrated
Connect to your existing cloud or field services for a seamless workflow.
Your complete toolkit for reliability
Maintenance Strategy
Execute a complete PM Optimization process based on failure modes analysis and risk management
User-friendly interface
Lubrication/maintenance/operator care program management
Import tools for asset hierarchy and existing tasks available
Routes Management
Planning, scheduling, route assignment + route compliance tools
Execute on mobile device online or offline (iOS app. available)
History of previous measurements, measures, pictures, procedures
Asset Health
Agglomeration and standardisation of all information relating to asset health
Tool for prioritizing corrective actions
Connection of corrective actions to the CMMS (optional)
Performance indicators board (KPIs)